We are the Best packers and Movers in Bangalore which is One of India's major commercial and business centers . Relocation is largely influenced by job placements or corporate needs. To meet this increasing demand, a reliable moving service is therefore required. You may transfer all of your possessions in Bangalore safely and efficiently with the aid of our packers and movers in Bangalore services.
Assistance with packing and unloading can help you save time and energy. You will receive help with packing, moving, and unpacking your items through our Packers and Movers Service in Bangalore
We help you to shift your household items such as household appliances, furniture, and other belongings with the help of well trained moving staff. Our services are cost effective and safe. With us you can enjoy free relocation guidance, free household items insurance and additional packing material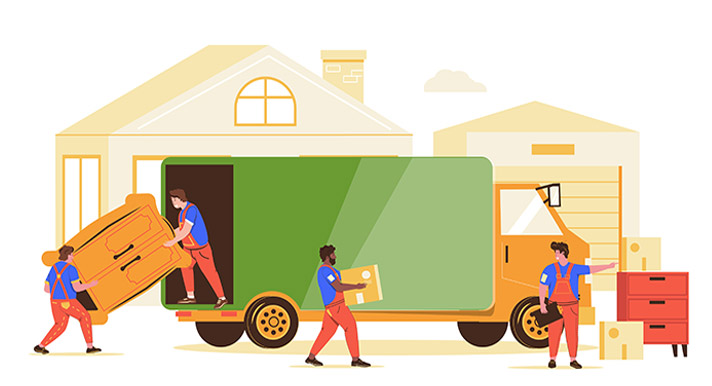 Most frequent questions and answers ask for Packers and Movers in Bangalore
                              Below are the Average Packers and movers charges in Bangalore
Benefits of Packers and Movers in Bangalore
Fill-in

 Relocation Details
Date of move, origin & destination location, list of inventories.
Date of move, origin & destination location, list of inventories.
Date of move, origin & destination location, list of inventories.
Date of move, origin & destination location, list of inventories.
Things to Consider Before Relocating in Bangalore
While deciding to relocate to a new city is simple, deciding where to go is another story.
You must take into account a number of things before moving in Bangalore.
Your Ideal Environment
One essential aspect to take into account while transferring is choosing the appropriate city. It determines how you and your family will evolve. It's important to take into account a setting that you and your family will like. As a result, seek out a city or town with favourable environmental conditions, such as better schools, employment prospects, green space, the best attractions close by, etc.


Education
As a parent, you will not relocate to a place where there are not many schools or quality schools. Hence, search for top schools in the locality you are shifting to and complete the admission process for your kids in advance.
Affordability
Affordability is the next point to think about. That includes investigating the cost of housing and living in a new city. You should also consider utilities like groceries, transit, nearby activities, etc.


Like-minded residents
Searching for a spot that is home-like and includes people with similar interests is something one can consider if they are planning to stay in a new city for a long period.Therefore, before moving, you should educate yourself about the political outlook, programmes, neighbourhood, and opportunities of the city.
Factors to Consider When Searching for Packers and Movers in Bangalore
License
The most of us casually look at the reviews and consider hiring the movers without caring to see if the firm is authorized. This is not like picking clothing for yourself; if all you do is read the reviews and hire movers, you will later regret it. The most crucial thing is to ask movers to disclose their licence information with you in order to fully secure the protection of your item. An genuine packer and mover in Bangalore would have a licence from a reputable agency.
Experience
Hiring a moving company in Bangalore with years of experience can shift your belongings more deliberately as compared to a newbie. Also, check how many customers have they served so far and what their customers have to say. 
Check if they offer insurance

Customers that choose reliable packers and movers in Bangalore will have access to insurance. This is necessary to protect your goods from any loss or damage. If the vehicle is involved in accidents, your property is mishandled, lost, or damaged during shipment, or there are natural disasters, they will make up the loss.
We Create Relation
Not Just Relocation
We recognize the importance and worth of your possessions. We organize every stage of the move with you to ensure that there is as little stress as possible. We manage every element of your move, from packing to unpacking. We are Best Packers and Movers in Bangalore in the planning and execution of your relocation, therefore our duty goes beyond simply moving and delivering household goods.
With the aid of our skilled movers, we assist you in relocating your furniture, household appliances, and other possessions. Our offerings are affordable and secure. We offer free moving assistance, free household item insurance, and extra packing supplies.
Packers and Movers in Bangalore
Packerswala is the best packers and movers in Bangalore that caters to a wide range of clientele including individuals, enterprises, corporations, and government agencies. Our work culture is a perfect blend of attitudes, ideas, and values, as well as a shared mission between management and our employees.
When it Comes to your Pet Relocation in Bangalore Its Packerswala which is the Best Company for Pet Relocation along with your packers and Movers in Bangalore for Household goods to Relocate Safely your Loved Pet anywhere in World
We are the Best Car Relocation Service Provider in Bangalore also for Storage Service in Bangalore packerswala is Best Packers and Movers in Bangalore for all your needs 
Our Testimonials (All app Based and Web Based)
Location we serve in Mumbai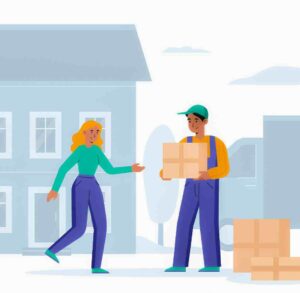 Lokhandwala Township, Kandivali East, Mumbai 400101